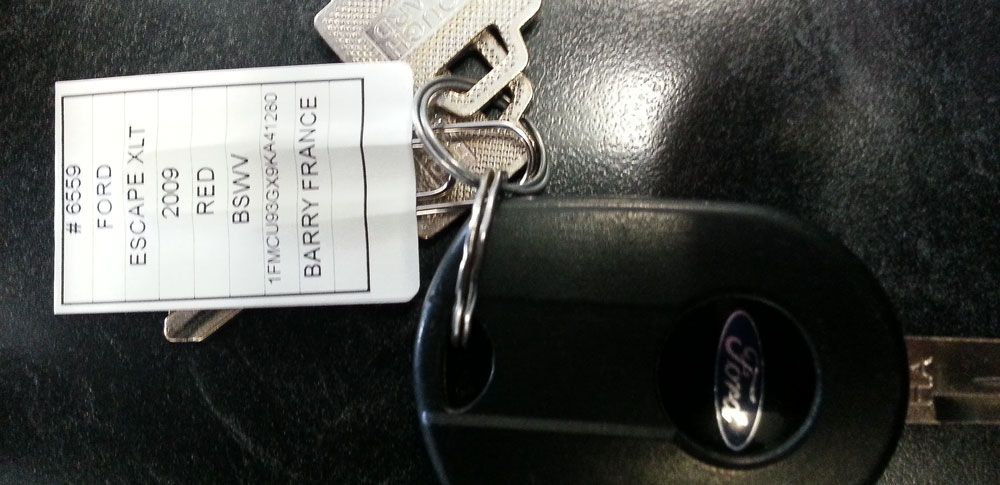 The printing of key tags in GEM-CAR allows you to easily and professionally identify a customer's vehicle.
Installation and configuration of the label printer by GEM-CAR is required!
This configuration is mandatory the first time you print a key tag.
Open the Point of Sale,
Next to the "Number" field, right-click the white label button ,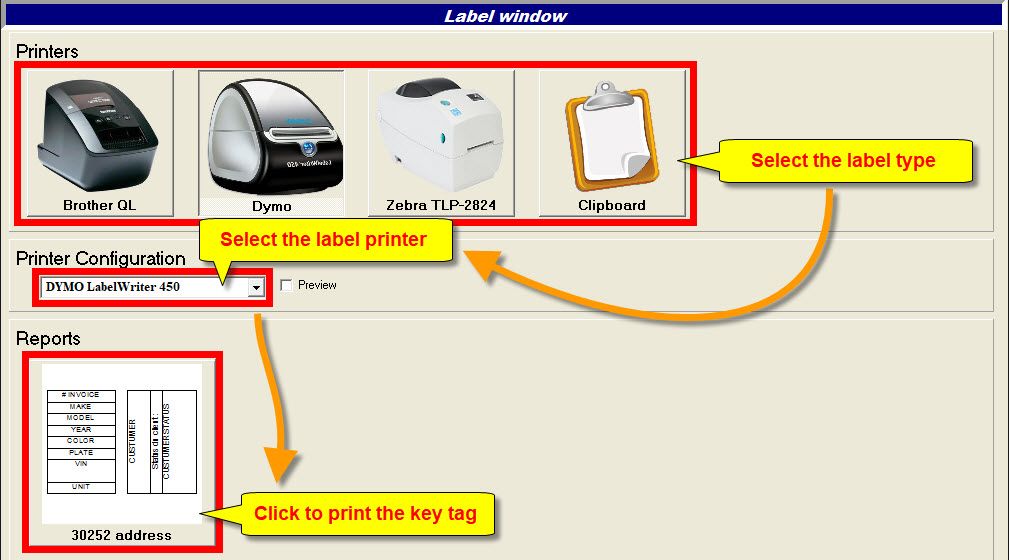 In the "Label window", click your printer type ,
In the "Printer Configuration" list, select your label printer ,
Click the label button to print.
You can check the "Preview" box to display the label on screen before printing.

Once the initial configuration is completed, you simply need to click the white label button next to the "
Number
" field to instantly print the label (the key tag).