GEM-CAR, an easy to master Auto Repair Shop Software - SMS
GEM-CAR is an Auto Repair Shop Management System (SMS), a software designed for the Automotive, fleet, boat, bike, Truck & Tire Industry.
When choosing to implement GEM-CAR software in your business, you actually cross an important threshold in your commitment towards your customers, your staff and your business.
Be ready for FREE TIME and more profit.
 10 great reasons to switch to GEM-CAR 
              Repair Shop Management System made easy 
 

Thanks to training and coaching session, not only do you get to learn at your individual pace and priorities, but you will use over 85% of all the functions offered by GEM-CAR.

Our team's passion & dedication to our customers and product was rewarded by being nominated by Profit 100 magazine as a finalist to the magazine's annual Top 100 fastest growing companies in Canada.

Customers using 85% or more of GEM-CAR's functionality have been proven to increase an average of $1,000 in profit per work bay/month.

Read more about: Advantages of the shop management software GEM-CAR ... 
Ingram's GEM-CAR Testimonial - Jan 2016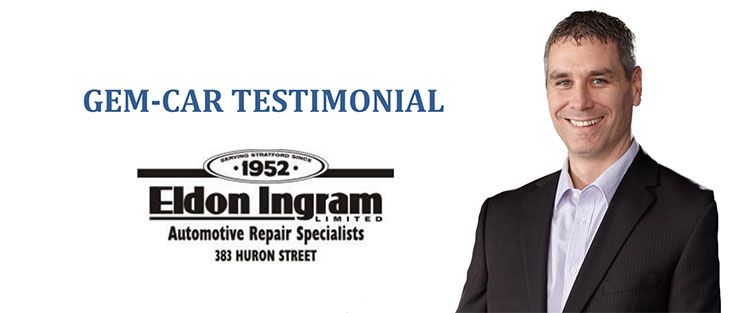 GEM-CAR Breaking News

From SEMA 

Las Vegas, Nevada

Watch the video on YOUTUBE ...
GEM-MECHANIC - free Virtual Agent build in GEM-CAR 
GEM-CAR is the first Shop Management Software to offer you free videos: GEM-MECHANIC series. They were designed to facilitate a sale at the counter by showing your customer a short video that will explain the maintenance / repair to be performed on the car.
Watch ALL VIDEO ...